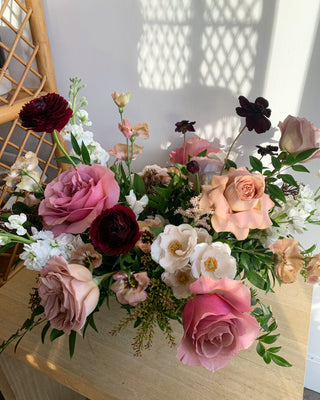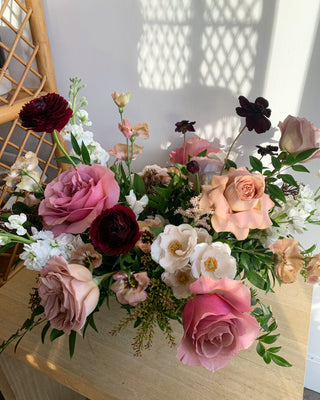 Your one stop shop for beautiful flowers & other pretty things
about us
Specializing in whimsical, garden-inspired floral design, creating something unique and personal for each of our clients.
Wild, refined. Balancing art and nature.
Located in Toronto's West End, The Wild Pansy creates intentionally wild and unstructured floral designs for weddings, events and everyday occasions using artistic colour combinations and specialty blooms. We seek to reclaim the wild using nature's elements to bring to life floral arrangements unlike those found in traditional flower shops. Instead of following every new trend in the flower world, The Wild Pansy is more drawn towards a classic and timeless aesthetic.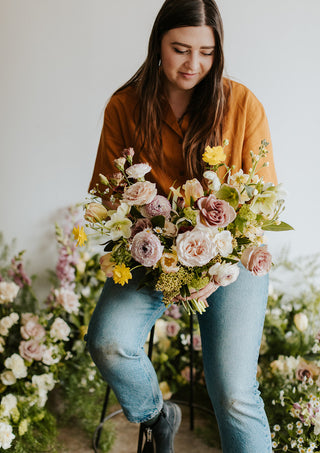 Meet the owner
Deanna Balmer is the creative director of The Wild Pansy and has been working in the floral industry for over 7 years. After working and managing one of Toronto's best florists, Coriander Girl, the opportunity to take over the Toronto shop presented itself and Deanna took a leap of faith and transformed the former Coriander Girl Toronto shop into her own dream shop.
Photo by @francesrosewest
Timeless florals in a wild and natural style
Sustainable floristry and business practice are the backbone of The Wild Pansy. We focus on sourcing flowers from local Ontario growers whenever possible, while supplementing with imported flowers and using recyclable and compostable materials. All of our retail and wedding flower arrangements as well as any installations are made without the use of floral foam- a toxic green sponge used in many flower shops. The other products we carry are sourced from makers that have similar core values and are socially responsible.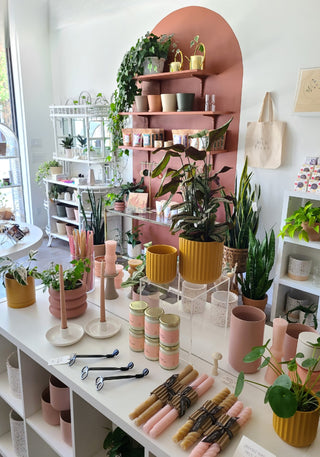 "Flowers have the ability to evoke happiness, joy, comfort, nostalgia and many other positive feelings. They can also completely transform a space and are often the only decor element used for weddings. Flowers have even been scientifically proven to boost one's mood! The shop is full of more than just flowers, including plants, greeting cards, floral prints, pots + vases, candles and giftware goods."
- Deanna
Inclusivity Statement
The Wild Pansy is a welcoming business and we believe that love is love is love. We look forward to helping everyone, regardless of age, race, culture, religious beliefs, economic status, gender identity or sexual orientation.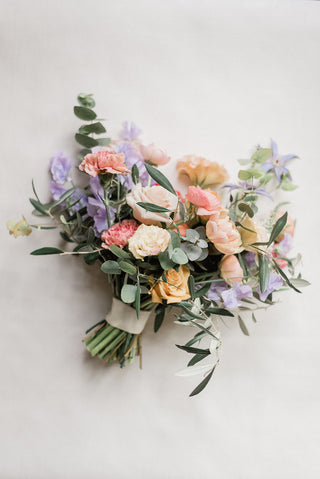 photo by alix gould
Elevated Romantic Designs
We look to work with people who appreciate floristry as a medium of art. We are completely obsessed with flowers, and hope you are too!